Pambula Baptist Church
Our purpose is building Christ-centred communities. That means we want to develop a healthy church where people learn to know, love and serve the Lord Jesus Christ. Please look at the parts of our website that interest you, and come to a worship service or group that will be helpful to you.
This is a church community ..
Less concerned for pretence and more concerned for authenticity
Less concerned with listening to noisy voices and more concerned to listen to the voice of the Father
Less willing to be burdened by the baggage of the past and more drawn to discern and follow the path that God has prepared
Where
149 Pambula Beach Road
Pambula NSW 2549
---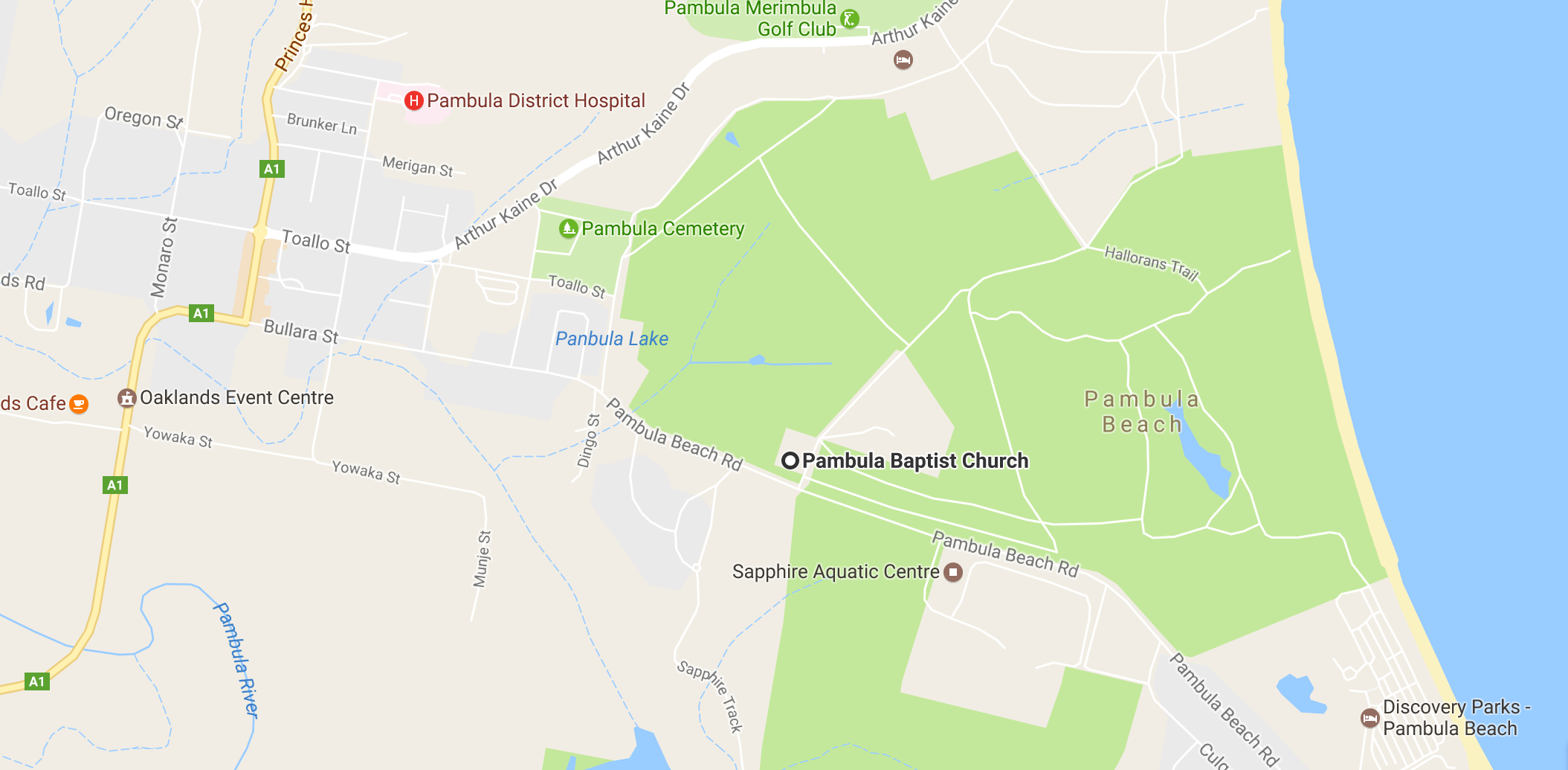 Messages
Listen to the latest messages from PBC
---
On Sunday 4 February we were blessed to have four beautiful ladies from Taiwan visiting PBC. They sang us a beautiful worship song in their own language, which we then sang in English. One of them, Lori, shared her moving testimony with us. Below is a link to the text of Lori's testimony.
Download
For God so loved the world that he gave his one and only Son, that whoever believes in him shall not perish but have eternal life.