"Let the little children come to me, and do not hinder them, for the kingdom of heaven belongs to such as these".Matthew 19:14

We love to see children in our services, and our Sunday mornings include a high energy, fun and helpful time for our children. Our Children also get special attention in our separate PB Kid's programme and our Crèche which run during the latter part of the service.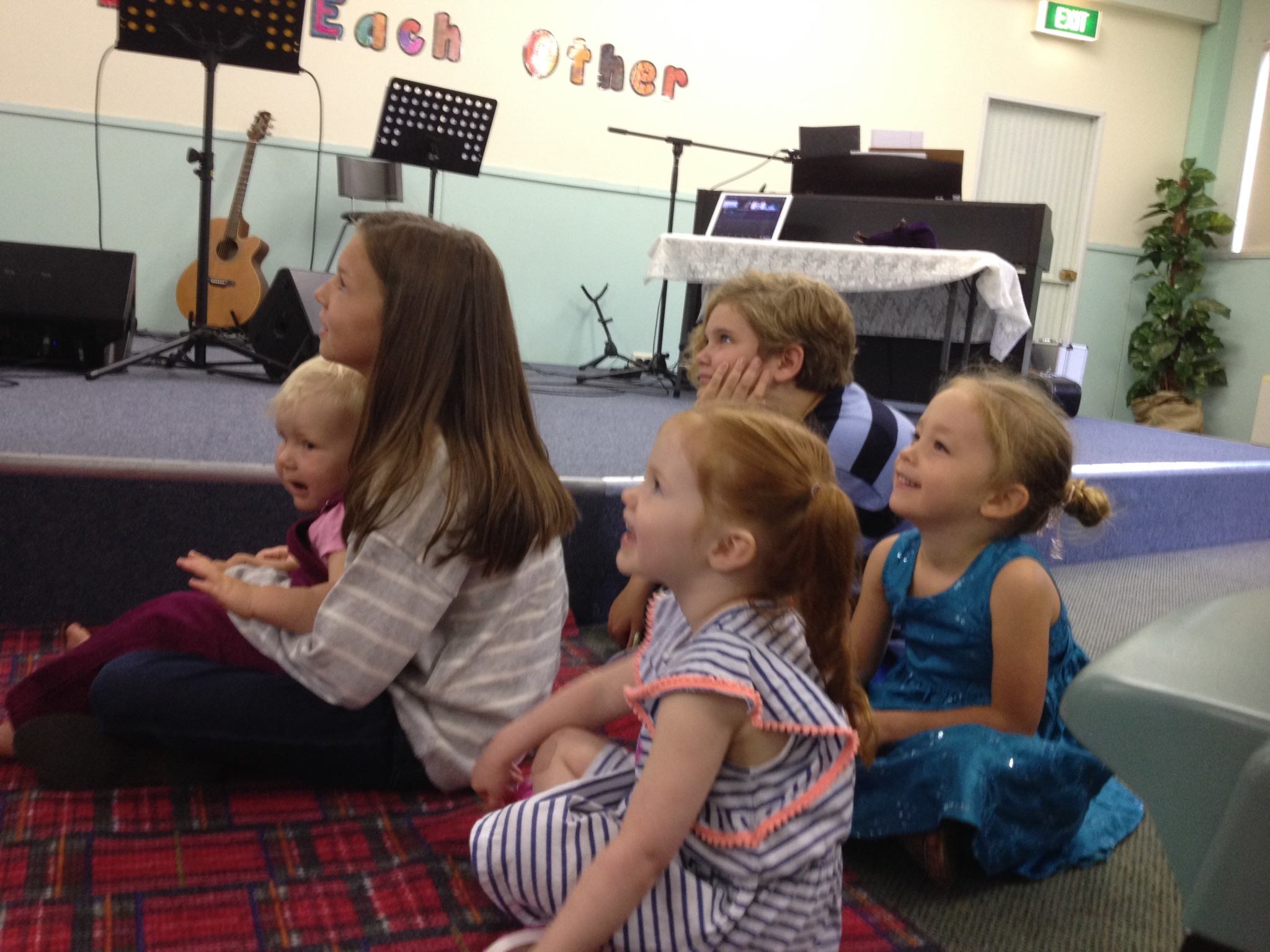 We love families and children at Pambula Baptist Church. During the service an invitation will be extended for the children to come to the front of the church for a chat and prayer. The children are then invited to leave the church building and attend Children's Ministries.

If you have a baby whom you would prefer to care for yourself, the kitchen area is ideal with a quieter, more private space and speakers so that you can listen to the sermon.

If you are happy for your baby, toddler or preschooler to attend Children's Ministries, please bring them to the Rainbow Room in the Ministry Centre. You will need to bring their completed registration form and to sign them in and out of the room please. Thank you for understanding that if your child needs toileting or changing we will call upon you in accordance with our Safe Church Policy.

School age children also need completed registration forms but may go to the Portico building for school age Children's Ministries with their leader. If they need to go to the bathroom, we will allow them to go with a buddy.

Depending on the availability of leaders the teens are also invited to join Children's Ministries either as assistants with younger children or in their own program. They also need registration forms completed please.